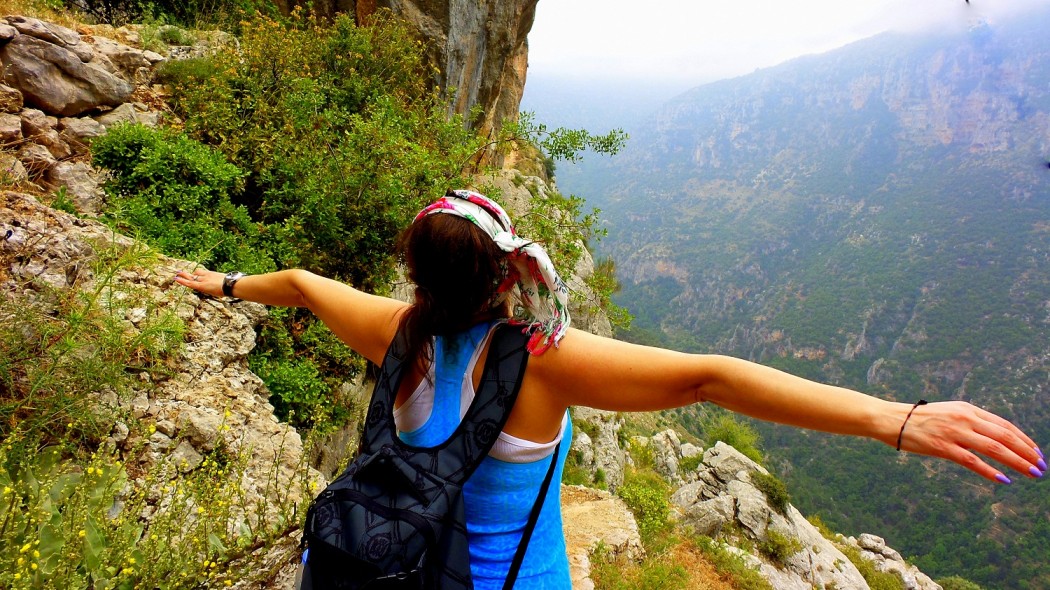 Our trip today will be to Hawqa Monastery in Kanoubine Valley. The Holly Valley had different hiking roads that are mostly known to locals and hikers. Our hike begins from Hawqa village ( Hawqa Village down to Hawqa Monastery)
The highlight of our trip is: Hiking down Qannoubine valley, Visiting the Monastery of Hawqa, Meeting Dario Escobar the hermit, and eating in a beautiful Hawqa restaurant run by Mama Thereze.
How to reach there:  Road Beirut- Byblos- Chekka- Amyoun- Kousba- Tourza Lebanese Army CheckPoint( You take the road down to Ehden and not to Hasroun)- Ehden-Kfazghab_ Hawqa.
-You reach the small village of Hawqa on the main road and then you take the road to go inside the village and then the hiking road down to Qannoubine Valley.
-Length of the hike: 15 minutes down, 15 minutes up
– Restaurant: a beautifully located small restaurant facing the begining of the hiking road, run by Therese, a local lady from Hawqa.( its preferable to call Thereze (phone:71 751581) a day ahead, ask also for Krass kebbeh with fat or stuffed intestines, Thereze specialities.